What is Career Counselling?
What is Career Counselling?
People run across various circumstances in their work lives when they may use objective assistance. They may be contemplating whether or not to change occupations or employment, choosing a stream or career, re-entering the workforce, or simply seeking to learn more about career counseling in general – a thorough understanding always helps. A solid foundation starts with the fundamentals. They realize that the procedure is daunting and that they must understand every detail regarding the what, how, and why of career coaching.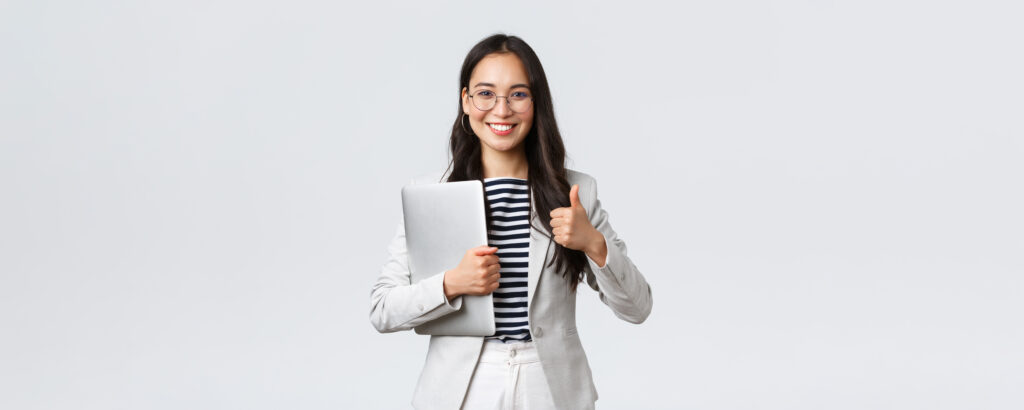 The act of directing behavior is described by the definition of the word "counseling," which dates back to the 1530s. A complete developmental program created to help people make and carry out well-informed decisions about their educational and professional paths might be referred to as career guidance. In other words, it is a path that helps people grow into capable decision-makers. It is the act of directing or illuminating; it is the act of consulting.
Job counseling is the support provided to people so they may get the knowledge, information, skills, and experience needed to discover professional alternatives, narrow them down, and select a career path. Their choice of job then has an impact on their overall social, economical, and emotional well-being.
In a time when questions about careers are widespread, it's critical to respond to inquiries about career advice or careers in general.
Who may gain from career counseling?
Students in grades 9 through 10
Correcting the fundamentals eliminates a lot of potential later-on misunderstandings. A proper start at the right moment may make all the difference, whether it's picking the appropriate stream for the right board or setting career ambitions.
Students in grades 11 and 12
A student can pick their stream from one of four options—non-medical, medical, humanities, or commerce—but there are hundreds of different career paths. It is crucial to obtain professional advice from a knowledgeable (and experienced) mentor to ensure that every step of the process, from selecting the best career possibilities to realizing those goals, goes smoothly (read: career guide)
College-bound students and working adults
To get the best outcomes, those who have already chosen a professional decision must strive towards it. They receive information from a guide on the finest career options and techniques for succeeding in the sector they have selected for themselves. People frequently choose the incorrect pathways to accomplish their objectives. Either they realize that the job path they have selected is not the right one for them, or they realize that it lacks the potential to inspire or encourage them throughout their careers. As a consequence, individuals frequently trust the advice of an authority, which is where a guide comes in.
Do I require career counseling?
Before making crucial decisions in their life, people frequently find themselves in a predicament. Most people consult their parents and friends for guidance before choosing what to wear. People are reasonable beings who always want what's best for them. Shouldn't the same reasoning be used when selecting a career or altering career routes, which is a significant life decision?
If any of the following statements apply to one's views, one should without a doubt seek career guidance:
Selecting the Best Career
A career guide can assist those who struggle to choose the profession that is most suited for them. There are several professional alternatives accessible, and without the right advice from an expert, one could stay with a handful that friends or family advise him to follow. A knowledgeable career adviser may help students expand their horizons by making them aware of the full spectrum of each job option. Professional guides make sure that people who believe they are focused on their job routes and have acquired sufficient clarity to work towards a selected career option, reach their objectives without being sidetracked.
Realization that I made the wrong career choice
Making the best professional choice at the appropriate moment has a significant impact. For example, after working as an engineer for 10 years, one may decide that engineering is not the greatest career option for them. Alternatively, one may decide this relatively early in life. In either case, the individual has the choice to either discover what his or her genuine interest in and pursue it or to keep working on the existing one. It is usually important to seek assistance in selecting the proper job, from the outset, as changing streams and discovering something entirely new need a lot of planning and conversations on the breadth of the new career option.
Any time can be a good time to change career paths, and a solid career guide will help you make an educated decision. Regular career path attention may prevent many career issues, therefore a crisis is not the ideal moment to seek expert assistance. Every stage of one's professional career should be guided by a mentor, therefore it should be a continuing process.
Dedicated Career Path
A risk-averse student typically maintains a few job possibilities open to them. Although it's not a negative path to choose, many students experience career uncertainty. Their attention is diverted, and as a result, they discover that they are not functioning to their full capacity. A career guide not only assists a student in choosing a professional path, but also directs the student on the road, maps out the student's career, and assists the student in navigating any uncertainty or detours that may arise.
What Components Makeup Career Guidance?
Let's examine some of Career Guidance's most crucial components to have a better understanding of it:
Professional Career Counselor
The presence of a competent guide is the key component of any career advising procedure (read: counselor).
A Secure Setting
The goal of career counseling is to put the counselee at ease so that they may talk about their problems in a safe and secure setting.
A Confidentiality and Trust Agreement
In a typical situation, a person's parents' view, instructors' evaluations based on students' grades, and remarks from friends and neighbors are their sole sources of professional advice. Even if they may have fair and impartial judgments, relying on them as the cornerstone of one's whole career is insufficient.
The Method of Career Guidance for the Modern Age
Online testing to eliminate bias or human error:
A sophisticated and reliable online examination prevents one from being limited to only a few tried-and-true professional possibilities. Researchers and psychologists created psychometric tests to make sure that career-related questions and issues are addressed honestly and supported by research, experience, and expertise. They are cutting-edge and show which profession matches fit you best based on a variety of factors, including interest, personality, emotional intelligence, aptitude, and orientation style. With such analysis and algorithms supported by the knowledge of top psychologists, the likelihood of making the incorrect career selection is greatly reduced.
Expert Career Counseling and Ongoing Support:
A career discovery report might not be sufficient to assist in determining a person's genuine professional calling. For career choices, one needs the right guidance, and by the right advice, we mean the advice of an expert. It may take a bit more to understand what the heart desires, what the brain says, and what the job needs than parents, instructors, and friends who are informed and just want the best for you. The student would have a professional career counselor and mentor at their side, advising them on the best career path and supporting them while they pursue it.
An excellent career counselor will always advise students to complete both parts of the process to choose the best career path for them. One works for roughly 70% of their lifespan. A job that is selected with the appropriate direction will lead to happiness on all fronts—emotional, social, and financial.